NPS #1 2019 – Carn Wheelers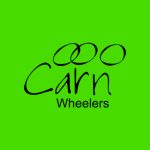 Date: Sunday 19 May 2019
Event: NPS XC Round 1
Venue: Davagh Forest Park
Host club: Carn Wheelers
Date: Sunday 19 May 2019
This is the first round of the National Point Series (NPS) and also doubles up as the second round of the 2019 Ulster XC series.
Course Description:
Once again the start/finish area will be in the lower car park. This year will see the first time using the Giant's Bed trail section, so as has become ritual the race will run in the opposite direction to last year. A new start loop will use a fire road running directly towards the Giant's Bed with the short steep kicker beforehand sure to spilt the field. Its on to Boundary rock from there and Alpe D'Heuz in reverse. A short natural section using part of the youth course will start the first lap. The run up towards Eagles Rock begins with the natural section above the lower car park and the fast run to the bottom of Sika Corner aka Craner Curves and Eagles Rock. The challenging natural section from the Rock will provide no respite after the tough climb. A short breather along a fire road before the kicker again and into the Giant's Bed and the run down to the line via Boundary and the Alpe. Youth courses will run pretty much as last year and always provide good tight racing in a natural wood section beside the lower car park.
Car parking, bike wash and toilets all at the trail head as well as the play park for the younger ones.
Race Timing: Laptop timing for Under 8s up to Seniors
Race report from 2018: here
Race report from 2017: here
Results from 2016: here
Race report from 2012: here
Race report from 2011: here
Race report from 2010: here
Directions: Davagh Forest
Located 10 miles north-west of Cookstown. The car park is located off the Davagh Road at the northern end of the forest. From Draperstown follow the Sixtowns Road through Straw Village. From Straw it is 3.8 miles to Davagh Road (sign posted East Sperrins Way), turn left and continue for 3.1 miles to the forest entrance on the left.
Click here to view in Google Map
Co-ordinates: N 54.719316, W 6.920485
Race Timetable:
09:00 – Sign on opens
10:00 – Under 6s fun race
10:15 – Under 8s
10:30 – Under 10s
10:50 – Under 12s
11:15 – Prize giving for U8s, U10s and U12s
12:00 – Under 16s, Senior 4 men, Senior 2 women, Senior 3 women, Under 14s
13:30 – Prize giving for U14s, U16s, S2 women, S3 women and S4 men
14:00 – Senior 1 men, Juniors, Senior 1 women, Senior 2 men, Senior 3 men
15:45 – Prize giving for S1, S2 and S3 men, Juniors and S1 women
NOTE: SIGN ON CLOSES 15 MINUTES BEFORE THE START OF EACH RACE.
Senior beginners (S3 women – S4 men)
The sport will only grow when we attract new people to give cross-country racing a 'go'.
For 2019 both the Senior 4 men and Senior 3 women have a reduced entry fee as per a proposal passed at the 2017 Cycling Ulster Off-road Commission AGM.
Also for 2019 the Senior 3 women's race will share the Under 14s course as per a proposal passed at the 2017 Cycling Ireland Off-road Commission AGM.
Both the Senior 4 men and Senior 3 women's races should last less than 60 minutes.
Under 6 race
The Under 6s race is just for fun. It is an introduction to off-road racing. It is all about the achievement of starting and finishing. If your child can complete the course with ease and is ready for the next challenge please have them try the Under 8s race instead. There is no lower age limit on the Under 8s race.
Practice times
For the main course
09:00 – 11:45
13:15 – 13:45
Practice time may also be available on the Saturday afternoon. 3 pm to 5 pm.
NO PRACTICE ALLOWED ON COURSES WHICH HAVE RACES GOING ON
A and B lines
Where the course presents "A" and "B" line options, riders should take the line according to their ability. Participants who opt for the "A" line must not deliberately dismount, run or walk through the feature. Those who do so may be subject to time penalty or disqualification.
Juniors: £10 (€10)
Under 14s & Under 16s: £5 (€5)
Under 8s, 10s & 12s: £2 (€2)
Under 6s fun race: £1 (€1)
Pre-registration: – OPEN
Until 17 May 2019 (8 pm)

To see who has entered click on the link here. (Password to open – "DavaghForest")
Gridding: Will be based on the time of registration.
Catering: Food will be available after the races.
Notes: Ensure bicycles are in good working order and that bar-ends have been fitted.
No electric bikes or motorised bicycles permitted.
No cyclo-cross bicycles permitted.


Facilities: Davagh Forest
Car parking: Ample
Toilets: Portable toilets & on site
Showers: No
Bike wash: Yes
Café: No
Gazebos: Please contact host club should you want a gazebo at the start finish area.
Camping: Available at Shepherd´s Rest (website)
Host club website: Carn Wheelers
Race organiser: Barry Russell (email)
Contact number: 07595 319578