NPS Round 2 (2019) Report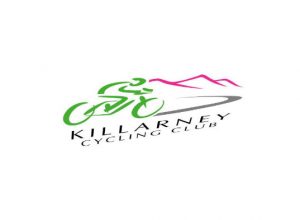 Round 2 of the Irish Cross-country mountain bike National Point Series (NPS) took place at Torc, Muckross just outside Killarney in County Kerry. Host club Killarney CC said it had been 30 years since this venue was last used and what a picturesque one it was. Thanks go to Killarney National Parks and to the Management Committee of of the Muckross Community Centre where sign on took place. The course was described as old-school mountain biking with a bit of everything. The parking, podium, start/finish and technical area were all in a large grass field which kept the spectators together. There was some overnight rain which left the grass wet and parts of the course slippery. However, race day was dry all day and even finished with warm sunshine.
The Under 6s started the day off with their race which was in the form of a horseshoe around the grass area. The 12 young riders seemed to enjoy their race.
The Under 8s started on the wide grass area as part of their lead into the main loop that they had to complete. The loop went clockwise entering the wooded field and running along the boundary wall before returning to the main grass field. They had 3 loops to complete. Taking the win in the boys' race was Rory McCool (Square Wheels) with Sean Heverin (Kinning Cycles) second and Adam Daly (Scott Eurocycles.com) third. Cassie Rocks (Island Wheelers) was the only female entry and finished among the boys.
The Under 10s started at the same location and also had to complete 3 loops among the trees but their loop took in a technical climb. Darragh Murphy (Rostrevor Mountain Bike Club) took the win for the boys' race with Kevin Randall (Scott Orwell Wheelers Cycling Club) second and Evan Wynne (Foyle CC) third. Finishing second overall and first girl was Emer Heverin (Kinning Cycles) with Maeve McCool (Square Wheels) second and Sarah Jane Rocks (Island Wheelers) third.
The Under 12s also started from the same place on the grass but when they entered the woods they turned left and headed off for their own loop. The U12s were given 2 laps to complete. There was a close battle between Conor Murphy (Rostrevor Mountain Bike Club) and Oisin May (Scott Orwell Wheelers Cycling Club) with Conor just getting the win by 2 seconds. This refected the same outcome as per Round 1. Ben Fitzsimon (Team WORC) finished off the boys' podium. The ever-smiling Faith Robinson (Bray Wheelers) took her second win of the series when she finished well ahead of Maria O'Shea (IMBRC) with Aine Reilly (Orwell Wheelers) third and Edith Murphy (Rostrevor Mountain Bike Club) fourth.
There was a break in the schedule for podium presentations, where the winners received some very nice granite trophies and all young competitors from Under 6s to Under 12s received a medal.
The next races started around noon with the Under 14s, 16s, Senior 4 men and Senior 2 women. Travis Harkness (Carn Wheelers) repeated his win from Round 1 in the Under 14s race and even had time to provide a comedy moment when he managed to overcook his victory wheelie on the finish line. He had plenty of time to remount his bike and cross the line properly. Shane Scullion (Island Wheelers) finished second with Oscar McCarthy (Killarney Cycling Club) third. There were just two entries in the Under 14 girls' race which was easily won by Katie Reilly (Scott Orwell Wheelers Cycling Club) with Rebekah Sheehy (Kanturk CC) second.
Dean Harvey (VC Glendale) put on a terrific performance in the Under 16 boys' race as he finished over 4 minutes ahead of Ruairi Coghlan (Killarney Cycling Club) with another Killarney Cycling Club rider, Patrick Galvin, finishing third. Annie Roche (Scott Orwell Wheelers Cycling Club) was the only Under 16 girl to race.
David Laddin won the Senior 4 men's race which was held over 2 laps. Piotr Rutecki finished second with Anluan Dunne (Killarney Cycling Club) third. There were no entries for the Senior 3 women's race so all attention focused on the Senior 2 women's race which was dominated by the junior women with Stephanie Roche (Scott Orwell Wheelers Cycling Club) taking the top step of the podium flanked by Amanda Draper (MBCC) in second and Miriam Draper (MBCC) third.
After more podium presentations the final races of the day took place at 2 pm.
The Senior 3 men had 3 laps to complete. Ronan Balfe (MAD MTB) took the chequered flag ahead of Round 1 winner Tomas Knapcok (Clogher Valley Wheelers) with Gergely Garamvolgyi (Epic MTB) third. Mark Finn (MAD MTB) finished fourth with Attila Toth (Clogher Valley Wheelers) fifth.
In the Senior 2 men's race, the on-the-day entry from Richard Maes (Strata3/Velorevolution) saw him receive lots of teasing from his fellow riders who felt he should have been racing in the Senior 1 men's category. Richard managed to ignore all this friendly banter and finished well clear of his nearest rivals in this 4 lap race. Editor's note: His lap times would have placed him 5th in the Senior 1 men. Finishing second was Feidhlim Dignan (Galway Bay CC) with Geoffrey Robinson (Bray Wheelers) third, Rob Henry (MTB Assoc of Dublin) fourth and David O'Neill (Inspired Cycling) fifth.
The Junior men also had 4 laps to complete. Lee Harvey (VC Glendale) was on a mission to do well and he did just that, finishing almost 4 minutes ahead of Adam McGarr (Biking.ie) with Sean Nolan (Navan Road Club) back on the podium. Mark McGlynn (Killarney Cycling Club) finished fourth. There were just 2 entries in the Senior 1 women's race which was held over 3 laps. Niamh McKiverigan (Powerhouse Sport) finished over 11 minutes ahead of Joanna Bula (Scott Eurocycles.com).
The Senior 1 men had 5 laps to complete. As expected, current National Champion Gareth McKee (Banbridge CC) lead from start to finish but David Conroy (Scott Eurocycles.com) put in a great performance to ensure that Gareth did not have it easy. Graham Boyd (McConvey Cycles) was back on the podium again, this time in third. The next three places went to Team WORC riders who were looking splendid in their new club jersey. Gavin O'Connell, Brian Melia and Colm Mullen finished 4th, 5th and 6th respectively.
After the races the riders could enjoy some hot food from the barbacue food outlet. The trophies for the podium were engraved granite slabs supplied by Torc Brewing company. Thanks to all the volunteers who came together to put this event on.
The attendance figures for this event were well down compared to Round 1. This is a shame as the host club puts in the same amount of work. The venue and area were both stunning and the event set up was great. Round 3 takes place on Sunday 2 June 2019 at Ticknock in the Dublin mountains hosted by MAD Mtb. See details on www.irishxcnps.ie.
Commissaire: Martin Grimley
Report by: Martin Grimley
Results here
Series table after 2 rounds here