NPS #2 2019 – Killarney CC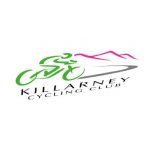 Date: Sunday 26 May 2019
Event: NPS XC Round 2
Venue: Torc, Muckross, Killarney, Co.Kerry.
Host club: Killarney CC
Killarney CC will host the second round of the National Point Series (NPS).
Course Description: Course Length: 4.2km
The course will start and finish in the field adjacent to the Muckross community Centre. Most of the course after exiting the field is singletrack, mixed with some short double track sections for overtaking. The main climb.of the course is on a challenging gravel fire road. Overall the course presents plenty of challenges with a good mix of fast flowy sections and rooty technical bits which Torc is famous for in Killarney.
Race Timing: Laptop timing for Under 8s up to Seniors
Directions: Torc, Muckross
Exiting Killarney on the Kenmare./ Muckross road, the course is located just beyond the main entrance to Muckross House, on the opposite side of the road.
Click here to view in Google Maps
Race Timetable: 
09:00 – Sign on opens
10:00 – Under 6s fun race
10:15 – Under 8s
10:30 – Under 10s
10:50 – Under 12s
11:15 – Prize giving for U8s, U10s and U12s
12:00 – Under 16s, Senior 4 men, Senior 2 women, Senior 3 women, Under 14s
13:30 – Prize giving for U14s, U16s, S2 women, S3 women and S4 men
14:00 – Senior 1 men, Juniors, Senior 1 women, Senior 2 men, Senior 3 men
15:45 – Prize giving for S1, S2 and S3 men, Juniors and S1 women
NOTE: SIGN ON CLOSES 15 MINUTES BEFORE THE START OF EACH RACE.
Senior beginners (S3 women – S4 men)
The sport will only grow when we attract new people to give cross-country racing a 'go'.
For 2019 both the Senior 4 men and Senior 3 women have a reduced entry fee as per a proposal passed at the 2017 Cycling Ireland Off-road Commission AGM.
Also for 2019 the Senior 3 women's race will share the Under 14s course as per a proposal passed at the 2017 Cycling Ireland Off-road Commission AGM.
Both the Senior 4 men and Senior 3 women's races should last less than 60 minutes.
Under 6 race
The Under 6s race is just for fun. It is an introduction to off-road racing. It is all about the achievement of starting and finishing. If your child can complete the course with ease and is ready for the next challenge please have them try the Under 8s race instead. There is no lower age limit on the Under 8s race.
Practice times
For the main course
09:00 – 11:45
13:15 – 13:45
Practice time is NOT available on the Saturday evening. The area is only available for use on race day, by kind permission of The Killarney National parks.
NO PRACTICE ALLOWED ON COURSES WHICH HAVE RACES GOING ON
Race Fees:

Race Fees:
NPS XC (€)

 

 

Register and

Turn up on

Fees

Pre-pay

the day

Senior men (S1,   S2, S3)

€25

€30

Senior men (S4)

€20

€25

Women (S1, S2)

€25

€30

Women (S3)

€20

€25

Junior men   & women

€10

€10

Under 16s

€5

€5

Under 14s

€5

€5

Under 12s

€2

€2

Under 10s

€2

€2

Under 8s

€2

€2

Under 6s

€1

€1
Pre-registration: – Opens at 8 pm on Sunday 19 May 2019
Closes 24 May 2019 (8 pm)
To see who has entered click on the link here.  (Password to open – "Killarney")
Gridding: Will be based on the results from Round 1.
Notes: Ensure bicycles are in good working order and that bar-ends have been fitted.
No electric bikes or motorised bicycles permitted.
No cyclo-cross bicycles permitted.
Facilities: Torc
Car parking: Ample
Toilets: Portable toilets & on site
Café: Yes (Badass BBQ Outdoor Mobile Barbeque)
Camping:Absolutely NO overnight stays, camping or campervans allowed at the venue.
Host club website: Killarney CC
Race coordinator: Noel Doherty
E-mail.  noeldock@gmail.com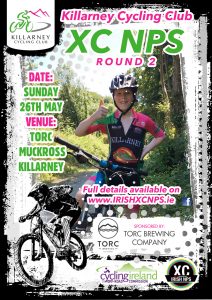 Event Sponsor. : Torc Brewing company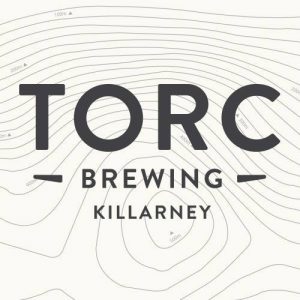 Torc Course Preview: