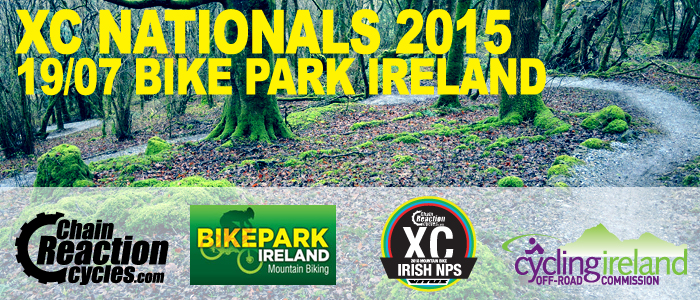 We have some great news for you!
2015 XC National Championships will be held in Fairymount Farm, Co. Tipperary a.k.a. Bike Park Ireland!
Sponsored by Chain Reaction Cycles.
We can promise you a tough but super fun course, great racing in all categories, amazing facilities and a great day out for the whole family (or friends).
Visit their website at www.bikeparkireland.ie to find out more about the place.
More info to follow!